Bo Nix has been on a mission since the Georgia game. Last week's performance was phenomenal aside from the pick-six. He's playing so well that fans are asking if two years of Bo Nix in this offense would be ideal. Due to COVID he could return in 2023 if he wanted to.
What do you think? 5-star Dante Moore is committed in 2023 and a lot of fans still want to see more of Ty Thompson.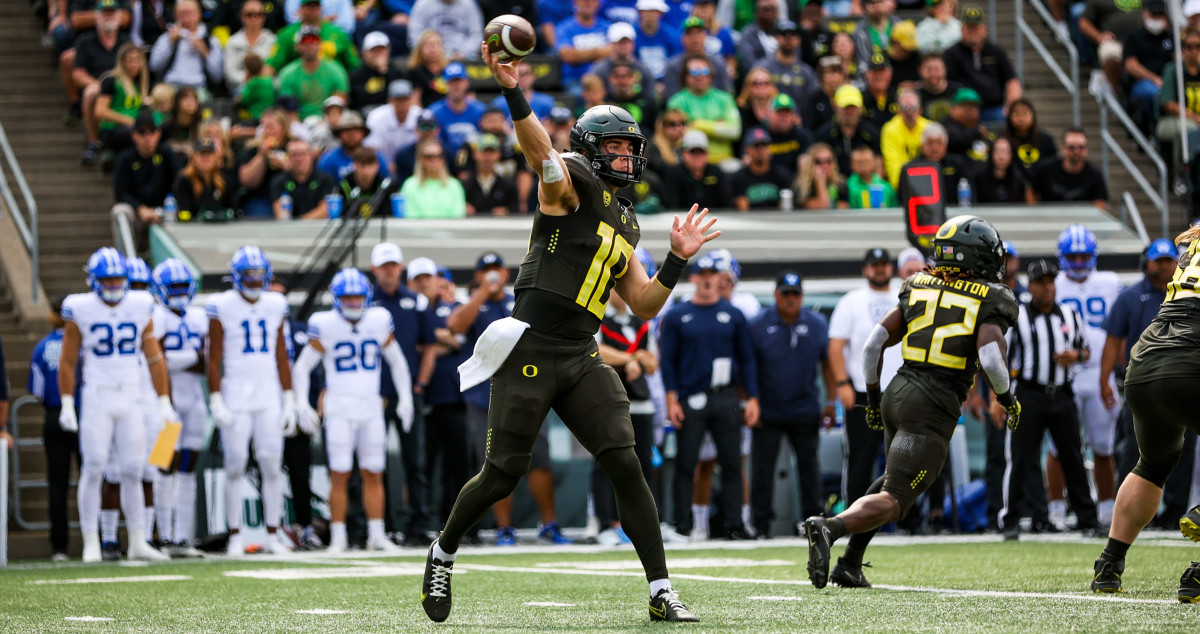 The Auburn transfer has Oregon lighting up the scoreboard once again.
www.si.com