The Ducks are seeing some more movement in the transfer portal, as offensive lineman Jonathan Denis entered his name into the portal on Sunday.
Dennis came to Oregon as a four-start recruit in the 2020 class but never saw the field. He makes it two offensive linemen that will have entered the portal this offseason.
I don't think this move hurts a whole lot in the immediate future, but the Ducks are going to need to need to make offensive line a major priority in 2023. An additional note is that 2022 OL Josh Conerly could be making a last-minute visit to Eugene this week ahead of his commitment on April 8, as his father posted an Instagram story landing at the Portland airport Sunday evening.
What do you make of this news?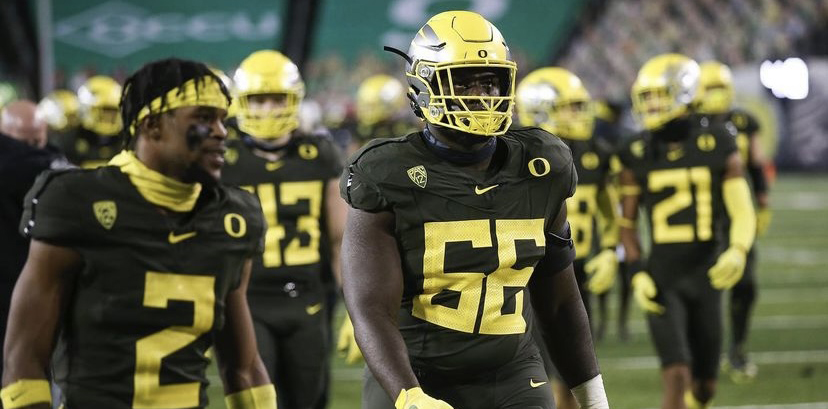 Denis will look for a new home after two seasons in Eugene
www.si.com