Oregon received some great news this week as Patrick Herbert practiced on Tuesday without any apparent limitations. Alex Forsyth was also a full participant after battling back spasms last season.
The Ducks should have a myriad of players returning from injury this season, including Justin Flowe, Sean Dollars, Cam McCormick, and more. Injuries were such a big reason why we didn't get to see the Ducks reach their full potential last season, especially late in the year.
Which comeback are you most excited to see?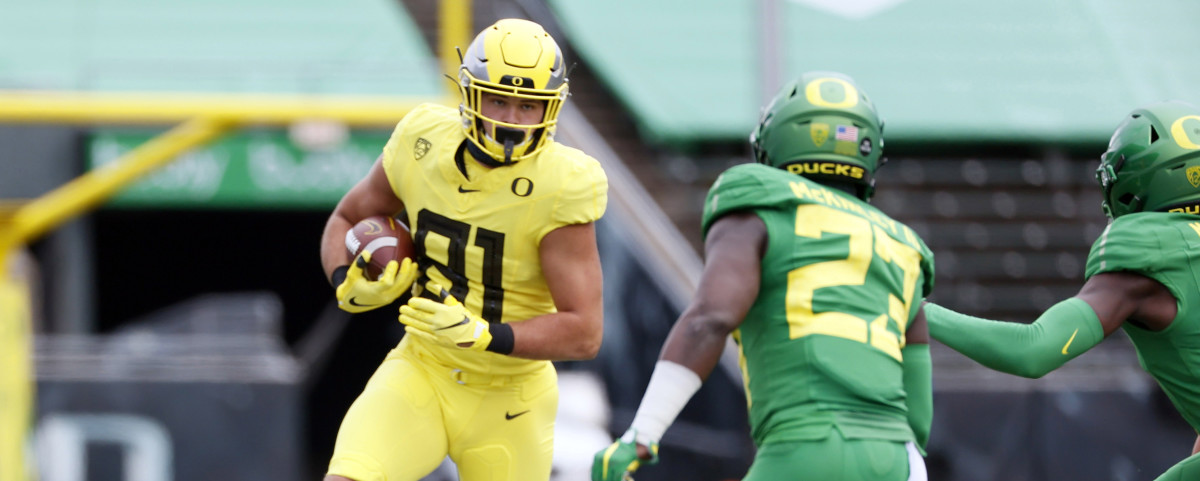 Herbert is on the right track in his recovery and picking things up quickly
www.si.com